Science and Ink translates from and into English, Arabic and French. Our translators are languages experts who can produce high-quality translation in all fields. They hold masters and doctoral degrees in translation and linguistic sciences.
Science and Ink extensive translation team can handle all of your documents, and can meet expedited translation needs.
Our translators have technical expertise in a complete array of topics, including engineering, business and economics, law and public policy, as well as social and life science, and medical sciences. Manuscripts are matched to the translator with specific subject area expertise.  We will preserve original meaning and content, and are committed to the highest work ethics and transparency.
Science and Ink qualified translators possess superior language skills, and ensure accuracy and consistency of style of the translated material.  All of our translated documents are reviewed by a senior editor, and proofread.
We are highly reliable and strictly respect set deadlines. We maintain open communication by working closely with you, and follow specific instructions and comments to meet all of your expectations.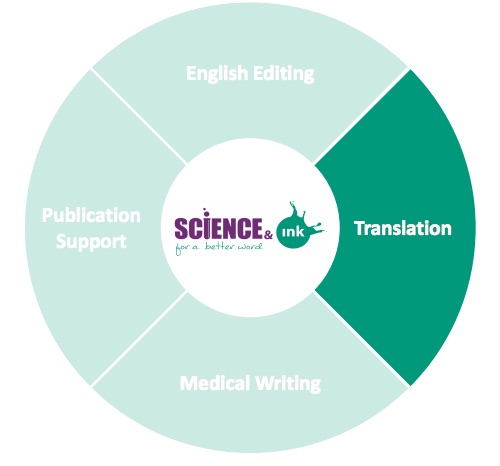 Some selected public translations